GINO'S NORTH PIZZA -1111 West Granville Ave., Chicago, Illinois  60660, (773)465-1616   www.ginosnorth.com
  YES, YES, YES, say the Q-Tips – Do yourself a favor and go during the Christmas holidays, they decorate, decorate & decorate.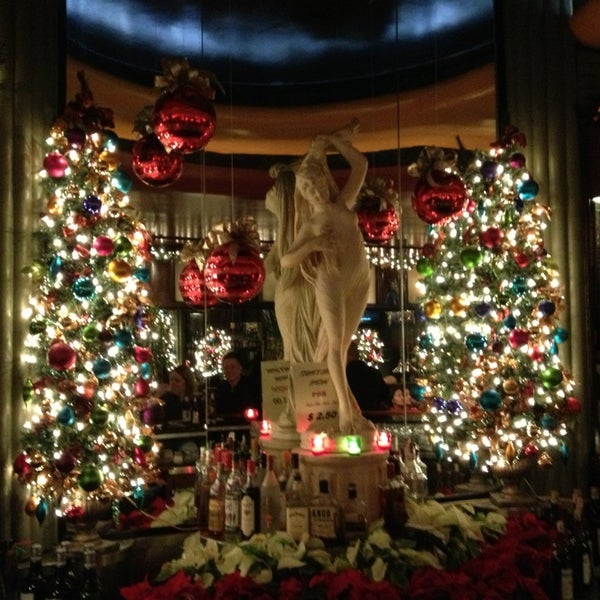 No, not related to Gino's chain restaurant.
7/13/2020 – update:  Indoor dining.  They have done what a restaurant is supposed to do re C-19 regulations. Went again for thin crust pizza & garlic cheese y bread and wonderful drinks. Our friend was able to join us & we all had a good time visiting with one another.
Our first visit during C-19 – take out only – pizza was good as always.
Pizza as well as Pasta, Sandwiches, Salads  and more.
Q-tips say:  Going to Gino's North is like going to "Cheers,"  without Norm at the bar.
Check their website because the "kitchen times" have changed on some days.
A great local place to eat, enjoy sports on TV, or just sit and enjoy the people you are with.  Good pizza, great drinks and service. Gen, our waiter is great!
Our extra thin crust pizza & drinks were absolutely delicious, as are the sandwiches.  Stop by and say "Hi" to the best bartender ever, Gen.  Better yet, stop and order a drink from her and enjoy!  Frank, the cook, is no longer there.  Too bad –  I wish him well & much success.
A regular face is there cooking on Fri. Made a good thin crust pizza and shared a salad.
Mrs. Q says: Go and enjoy, we do.