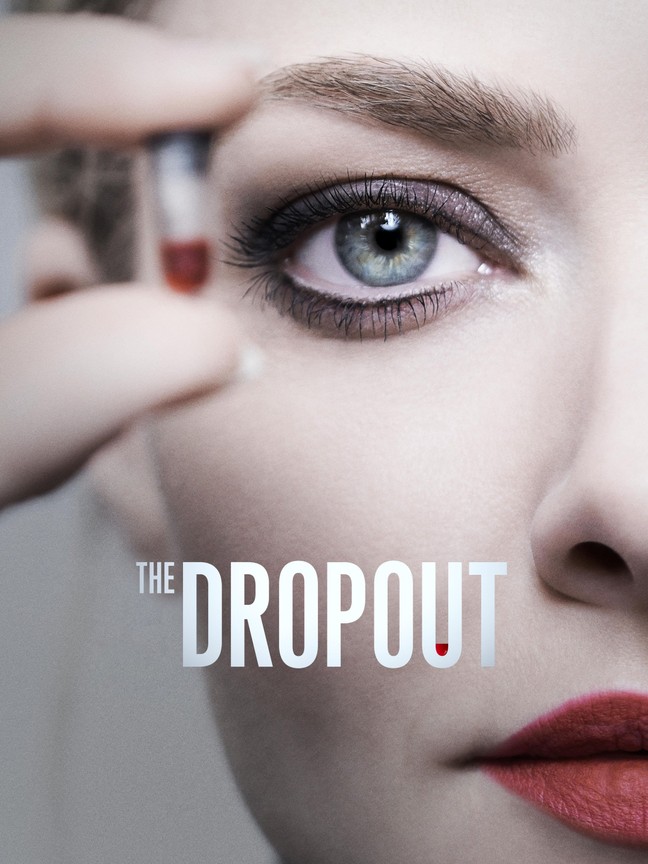 4/22- The Unbelievably True Story of Silicon Valley's Biggest Lie. The Dropout is Now Streaming. In a tale of ambition and fame gone terribly wrong, Elizabeth Holmes develops healthcare technology that puts millions of patients at risk and loses everything in the blink of an eye.
Holmes is the former CEO of Theranos, a blood testing company which claimed to detect diseases, including cancer, with just a few drops of blood. The company claimed to allow people to self-administer faster, inexpensive and less-intrusive blood tests. However these claims were questioned in 2015, when the Wall Street Journal revealed that Theranos' testing had huge inaccuracies. They discovered that the company was actually performing tests using traditional blood testing methods and outsourcing laboratory work.
Q-tips say: Yes, see it.
Mrs. Q says: Yes, enjoyed it. A negative is: that it is a series so you cannot see it all at once like a movie. So if you wait till all the series are available, then binge watch it & enjoy.
"The Dropout" asks pertinent questions about a society that allows an Elizabeth Holmes to thrive and manipulate.