5/22 – It is a series – Prehistoric Planet wondrously brings viewers back to the age of dinosaurs.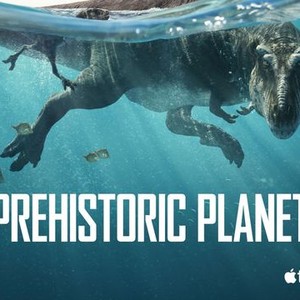 "Prehistoric Planet" presents little-known and surprising facts of dinosaur life set against the backdrop of the environments of Cretaceous times, including coasts, deserts, freshwater, ice worlds and forests. Travel back 66 million years to when majestic dinosaurs and extraordinary creatures roamed the lands, seas and skies.
Q-tips say: Yes, see it.  Finally a brilliant documentary that depicts dinosaurs and prehistoric animals according to up to date science and discoveries. Finally an outstanding TV show with a superb CGI, wonderful soundtrack, beautiful narration (David Attenborough is always god tier) and the support of a strong team of paleontologists and paleoartists. Finally, prehistoric animals aren't monsters, but Animals. Thank you, Prehistoric Planet – let this be the beginning of a new era of paleomedia.