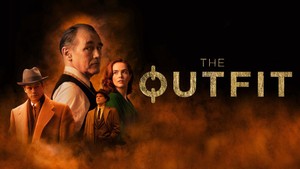 8/09/22 – From the Academy Award-winning writer of The Imitation Game comes The Outfit, a gripping and masterful thriller in which an expert tailor must outwit a dangerous group of mobsters from Chicago in order to survive a fateful night.
Q-tips say: Yes, we liked it. The Outfit follows a pattern set by countless gangster flicks of the past, but its freshness is in the intelligence and surprise of the script. Like a well-made suit, it's not old-fashioned — it's classic.
Mrs. Q says: The Outfit is a well-crafted, engaging story that will keep you guessing until the very end.