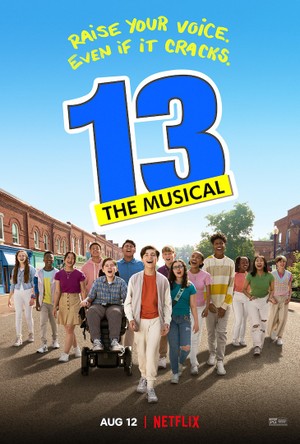 8/22 – Following his parents' divorce, 12-year-old Evan Goldman (Eli Golden) uproots from New York City with his mother Jessica (Debra Messing). With his Bar Mitzvah fast approaching, Evan is devastated that he must leave all his friends, his father (Peter Hermann) and his rabbi behind. But upon arriving at his grandmother's (Rhea Perlman) house in small-town Walkerton, Indiana, he hatches a plan to win new friends by turning his Bar Mitzvah into the coolest party ever. As an outsider navigating the complicated social circles of his new school, Evan quickly finds out he's not the only one grappling with the all too familiar anxieties of eighth grade. While his new friends Patrice and Archie fret over the fate of the planet and unrequited love, respectively, popular cheerleader Lucy desperately plots to stave off a first kiss between her crush Brett and best friend Kendra . To make matters worse, Evan invites the popular kids to his party–who aren't fans of Patrice. With these competing interests in play, Evan faces the impossible task of bringing everyone happily together in time for his party, or else risk social ruin. Suddenly, turning 13 isn't looking as good as it's cracked up to be. 13: THE MUSICAL is a coming-of-age journey through the unforgettable ups and downs of preteen life.
Q-tips say: We did enjoy it. The Musical features an all teen cast, with 19 talented young performers carrying the show from start to finish. 
Mrs. Q says: If life would only be this way as in this movie for the kids nowadays. In most cases, it is not. This musical makes being 13 a little too safe. 13 is a funny at times & high-energy musical for all ages about discovering that 'cool' is where you find it, and sometimes where you least expect it.