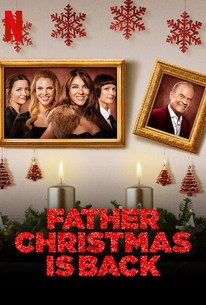 11/09/22 – Four sisters reunite for Christmas in a Yorkshire Mansion. Misunderstandings lead to the unearthing of the long-buried secret that tore their family apart many years ago.
Q-tips say: We did like it even though the critics did not.
As the saying goes: you can pick your friends but not your family. Yes, there are some silly parts but anyone who has siblings can relate to some of the characters in this movie.
Caroline Christmas works hard to prepare the perfect Christmas for her extended family. But, as her mother, Elizabeth, and three sisters arrive at her country home, it's clear that their different personalities are causing more of an explosive spark than a festive sparkle. When her estranged father, James , arrives unexpectedly with his younger girlfriend, family Christmas starts to look very different to the one she had planned.
Mrs. Q says: I enjoyed when they all went to the pub & had a good time.