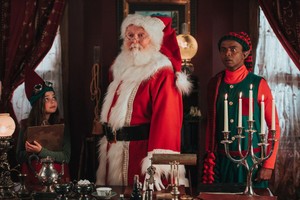 11/22 – Two junior elves misplace a town's letters to Santa and set out to retrieve the missing wishes.
Q-tips say: Was ok but nothing special.
The movie had good moments, but a lot of the acting was not so good.  Perhaps it is a good one-time watch, but wouldn't watch it again. Probably ok for someone around 3 to 10 years old.