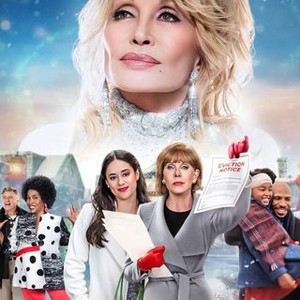 12/02/22 – A woman who plans to sell a small town without regard for the people who live there receives a visit from an angel.
Q-tips say: Yes, we did enjoy it. Christmas on the Square lets the viewers kick back and relax during a busy Holiday Season.
New original music & enough snappy dance numbers, Christmas On the Square won't be winning any awards but it will surely become a holiday favorite in its own right.
Parton lends her songs and her luminescence to the feel-good family movie.