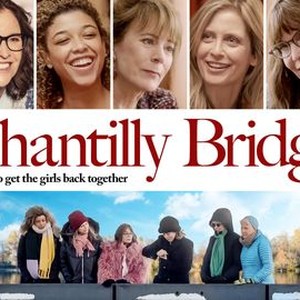 Chantilly Bridge reunites a group of lifelong, steadfast friends who are still — in their later years — chasing their dreams, fighting injustices, and sticking up for their convictions. The women lay bare their lives and deal with important issues that impact all women with humor, humility, humanity, and love. No topic escapes the razor-like wit and insight of these women: equality, sex, menopause, mortality, feminism, parenthood, careers, love, and even "me-too" moments. While women often feel invisible in the world, this film highlights who they are and what they care about. We experience what women are truly like and what they discuss in a setting where no men are present. Chantilly Bridge is also about reconnecting with old friends from the past and the beauty of a shared history.
Q-tips say: Yes, we did enjoy this movie.
The Mr. said: A nice chick flick. But the Mrs. thinks it could be a nice "Dude" flick if the actors were men.
Mrs. Q says: A warm, wise, tender and well-acted story about female friendship. A good portrayal of female characters; honest and candid portrayal of the issues that affect women of all ages and backgrounds. Thank you for reminding us of the love and strength true friends provide in the most difficult moments in our lives!