Notorious RBG – Ruth Bader Ginsberg – RIP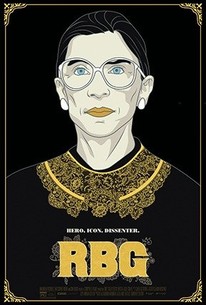 An intimate portrait of an unlikely rock star: Justice Ruth Bader Ginsburg. The film explores how her early legal battles changed the world for women.
Q-tips say: Yes, see it. The film tracks Ginsburg's brilliant legal career, fighting for women's workplace rights while shrewdly also taking on cases where men suffered discrimination.